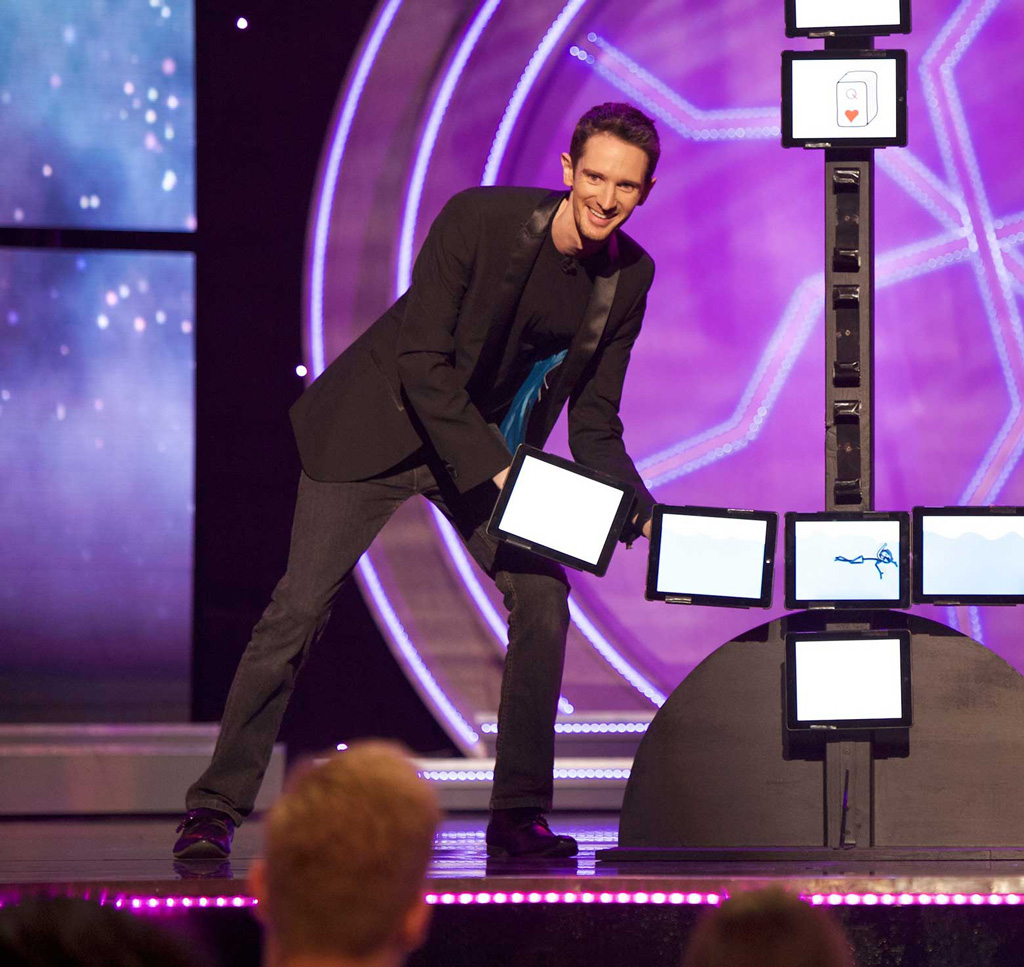 Trying to find a Digital Magician?
If you are looking for something fresh and up to date for your trade show or corporate event then a Digital Magician is a great choice! Keelan Leyser is known to be the Country's expert in this hi-tech field of Digital Technology iPad and iPhone magic. Keelan was crowned both the British Magic Grand Prix Winner and British Champion of General Magic at the World's biggest magic congress. You will enjoy mind blowing iPad Magic where things are pulled in and out of Amazon, magic with TikTok and Mentalism with Social media. This is magic that is so sophisticated your visitors won't have witnessed anything like this ever!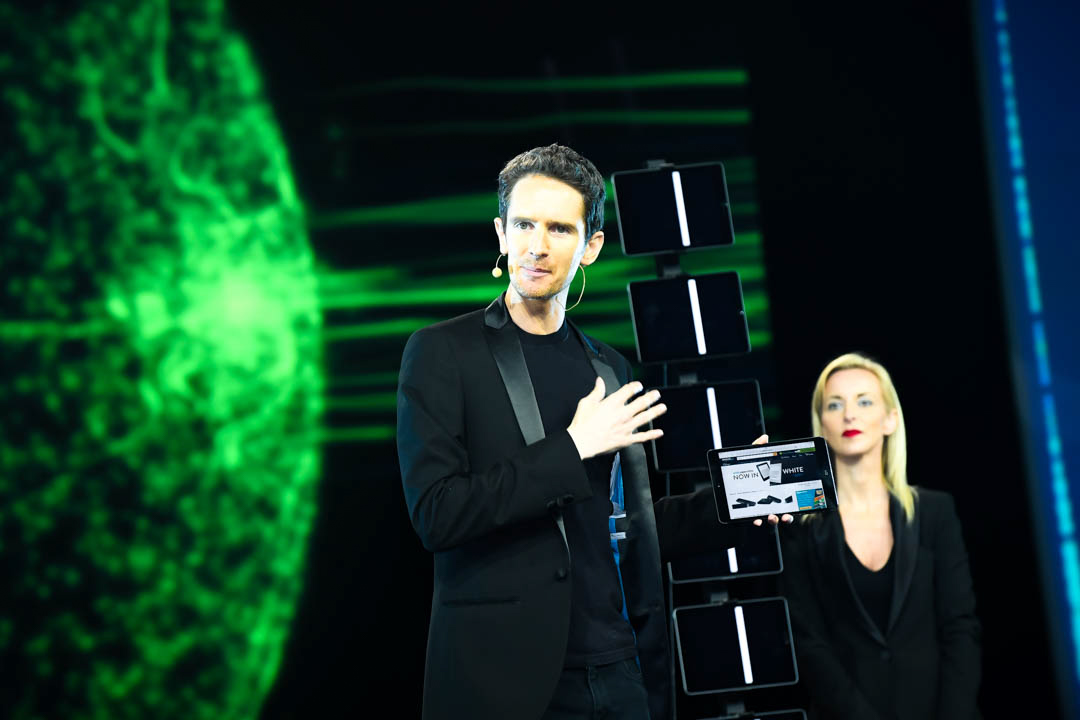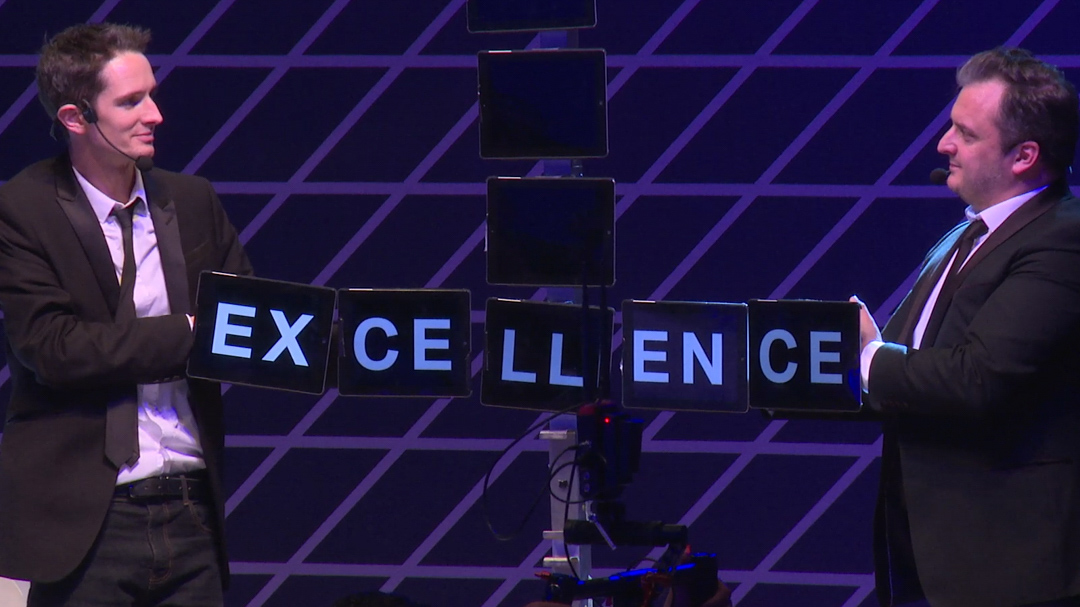 Hire a Digital Magician Stage Show for Exhibitions
If you are exhibiting at a convention and if you have a sizeable trade show stand and want to generate substantial crowds, numbers like you have never seen before at your convention stand then the Digital Magician performance could possibly be for you. With his coworker Matt, Keelan presents a custom made iPad magic stage show like no other. Keelan has created totally bespoke stage iPad Magic displays for businesses like Audi, Teva and Ford. Have a look at this showreel to learn why these businesses work with Keelan!
Roaming Digital Magician
If you have a smaller presentation space then a Roaming Digital Magician may be more of an appealing option for you. Roaming iPad Magic is where Keelan will perform Digital Magic at close quarters in roaming style to a couple of individuals, stopping passers by to show to them some remarkable tech magic and then transferring them onto your co-workers so they can turn these passers by into certified leads. Keelan can produce custom made Digital and iPad Magic so the effects connect in with your product or service.
Take a peek at the two exhibition videos on this site so you can get an idea of how this can work for you at your trade show.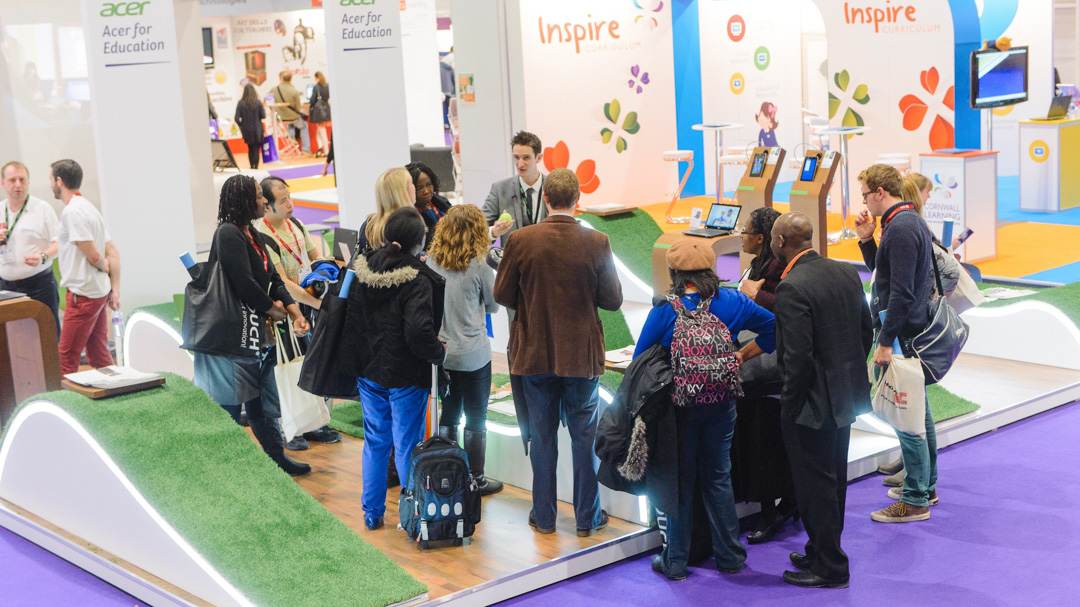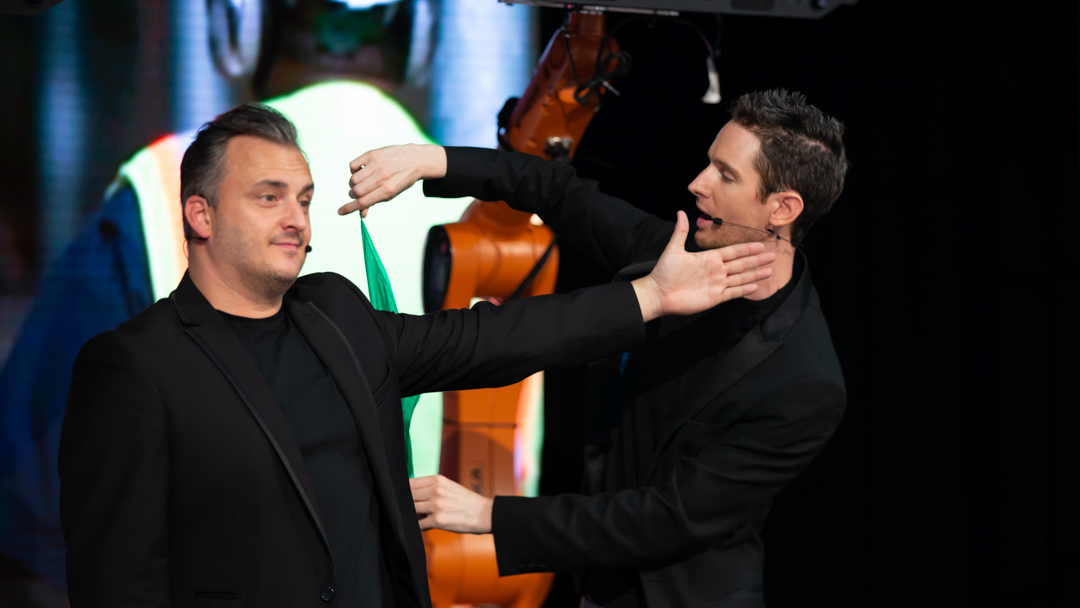 Hire the Digital Magician Stage Show for Corporate occasions
Keelan is repeatedly selected as for his iPad Magic stage show for corporate occasions and conferences and across the globe. Keelan has been a much-loved act for award ceremonies and corporate dinner parties, either as pre or after dinner show. Keelan has actually entertained AmerisourceBergen, Valero Energy, Target, United Technologies, Humana, Best Buy, Honeywell International, Tech Data and Audi and many others.
Digital Magician as a Corporate Speaker in for your Conference
iPad Magician Keelan is also constantly booked as a Corporate Speaker and is popular at conferences as an opener or closer to seminar sessions where the hot topic is the Digital transformation or Artificial Intelligence. Shows can run from 15 minutes to 40 minutes depending upon the requirements. Have a look at Keelan's iPad Magician Stage Showreel.