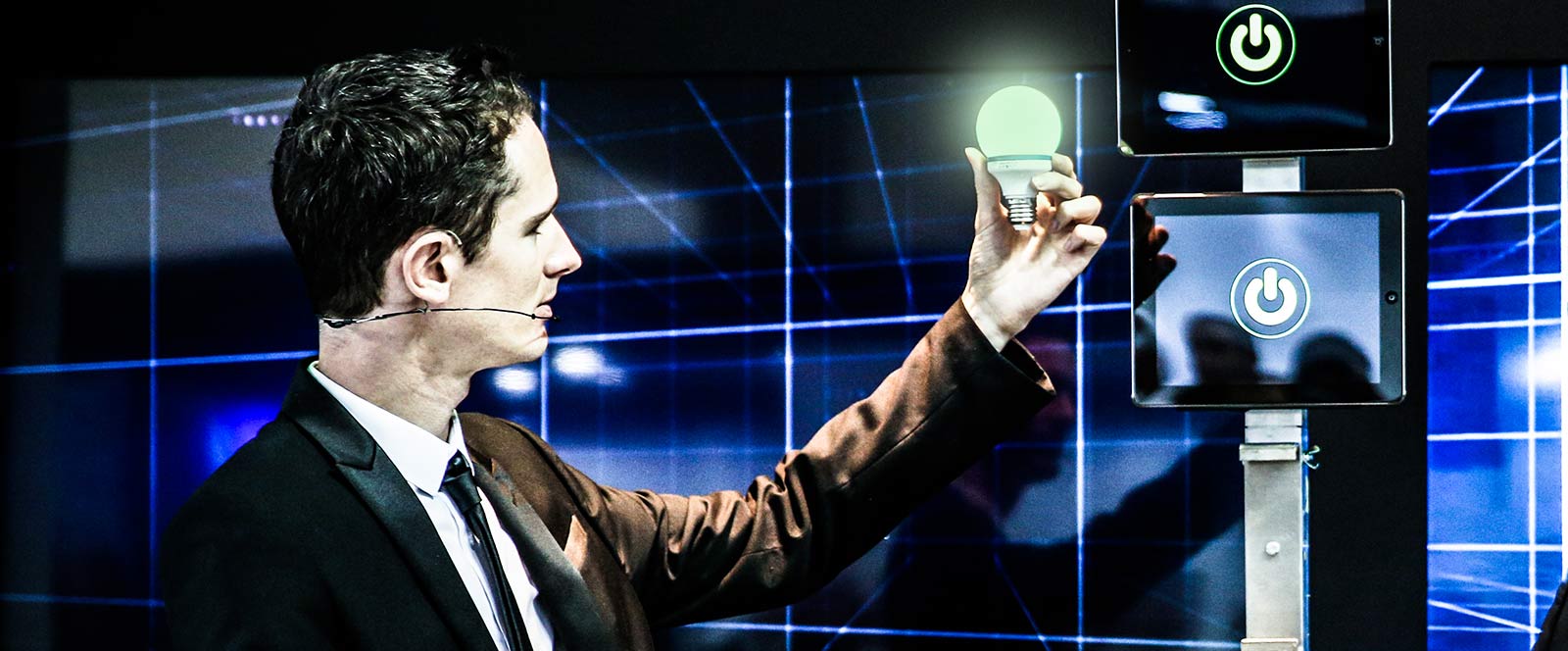 Technology Magician
Keelan is one of the world's best technology magicians. His brand of close magic and stage shows are becoming the center of attraction for high-end corporate events and trade shows. His technology based magic is entertaining millions across the globe. He performs extremely astonishing and attention-grabbing acts using his iPad. He is an app programmer, creator and animator of the digital video special effects. It has empowered Keelan with a comprehensive savoir-faire of staging technology and computer science.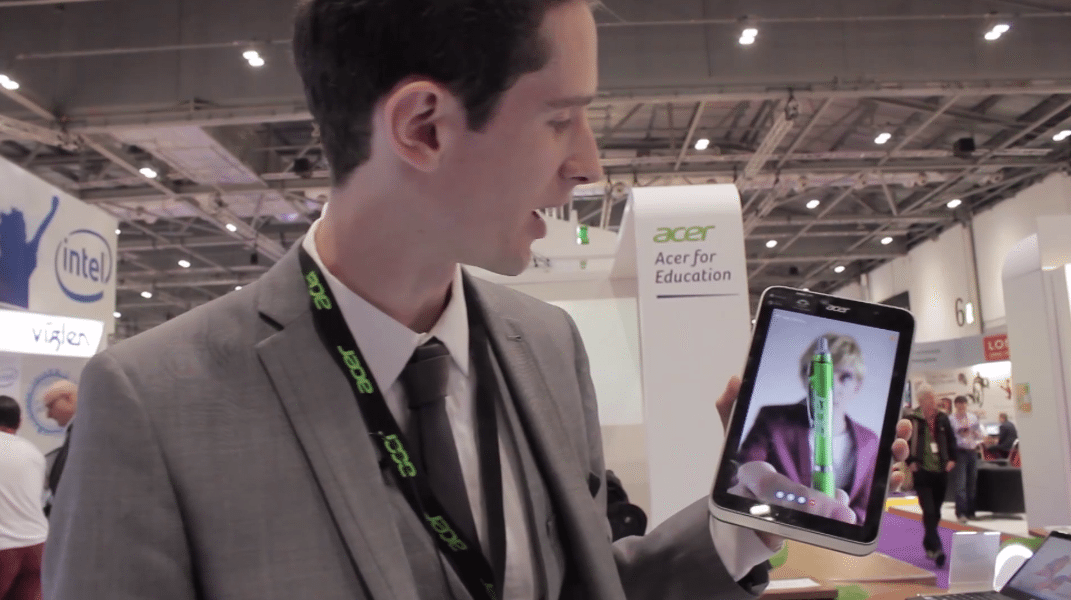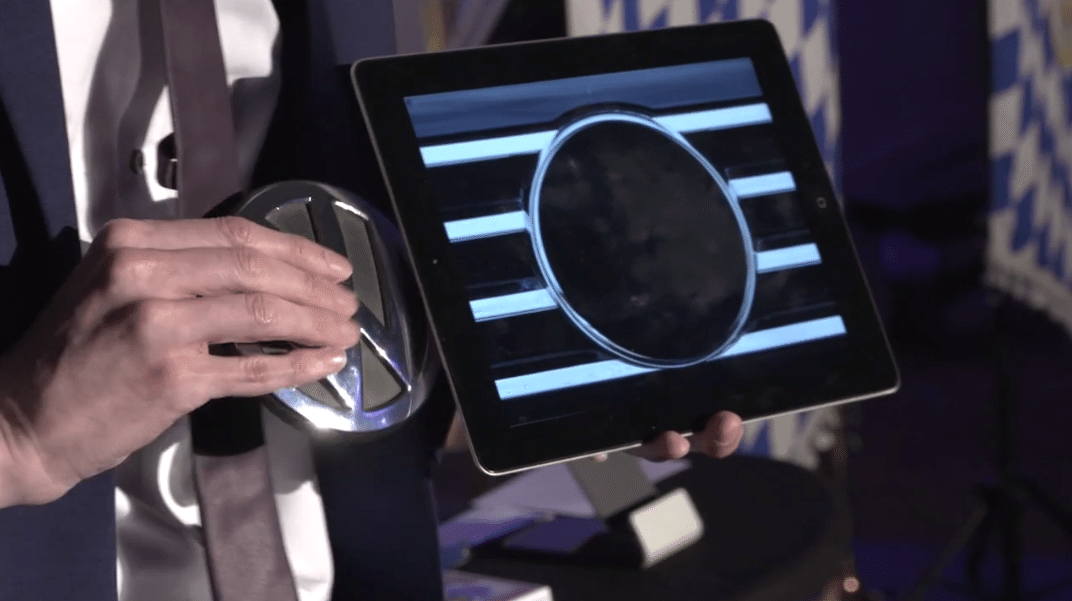 Stage Technology Magician
The main thing about any trade show or other such promotional event is to attract as many people as possible. You want people in your stands talking about your products and services. But in order to drive maximum onlookers to your stand, it is significant to have something exciting and appealing in your event. It should be extraordinary and unique, something which none of the other brand has. This is when Keelan Leyser can come to your rescue.
As an iPad Magician, he has an innovative iPad where he can craft a ground-breaking multi-iPad stage representation particularly for you and your services. His state-of-the-art iPad magic can undoubtedly generate a huge crowd at any trade or exhibition show. He combines the creativity of the magic with pioneering technology and produces the best digital magic ever seen.
After producing Digital Technology shows for more than a decade, he has taken a more inventive initiative. Now he creates incredible Tablet magic too along with his iPad magic. As the most favorite technology magician, he has worked with some of the prominent brands in the world like Samsung, Apple, Microsoft, Acer, Volkswagen, Mercedes, Vodafone, House of Fraser, Skype, Lexus, Nestle and Shahrukh Khan.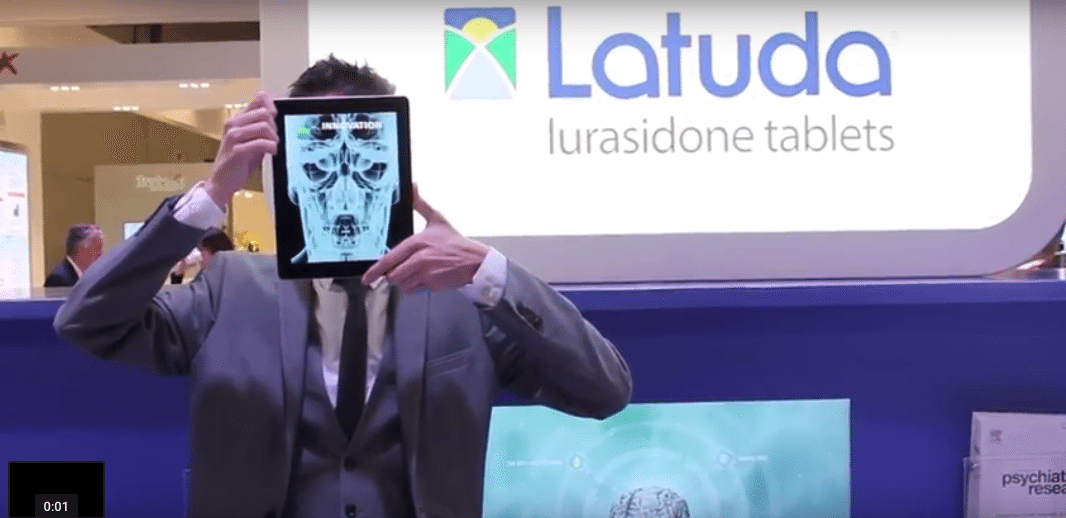 Amazing Performances of Techno Magician Keelan Leyser
Keelan Leyser programs his own exclusive magic apps. Therefore, all the tricks he performs using his iPad are his own creation. He is capable of programming one-of-their-kind magic applications in all the android, iOS and Windows operating systems. It enables him to make a more customizable enactment specifically designed for your brand.
When he effortlessly takes out the items from within his iPad in front of live audiences, people are truly dazed. From a small pen to a tennis ball, he produces the actual product out of its digital image in his tablet. What makes his tricks even more amusing and unbelievable is how he puts his hand inside the thin iPad and brings the live product out.
He is a master with iPad and plays with a whole arrangement of numerous iPads. One can see products being transferred from one of the device to another flawlessly. He himself enters the digital world in his stage shows where he plays with technology immaculately.
There is a lot more surprising elements in his performances than one can ever imagine. He keeps the public glued with his remarkable tricks and makes sure that your product becomes the most looked for in the entire event.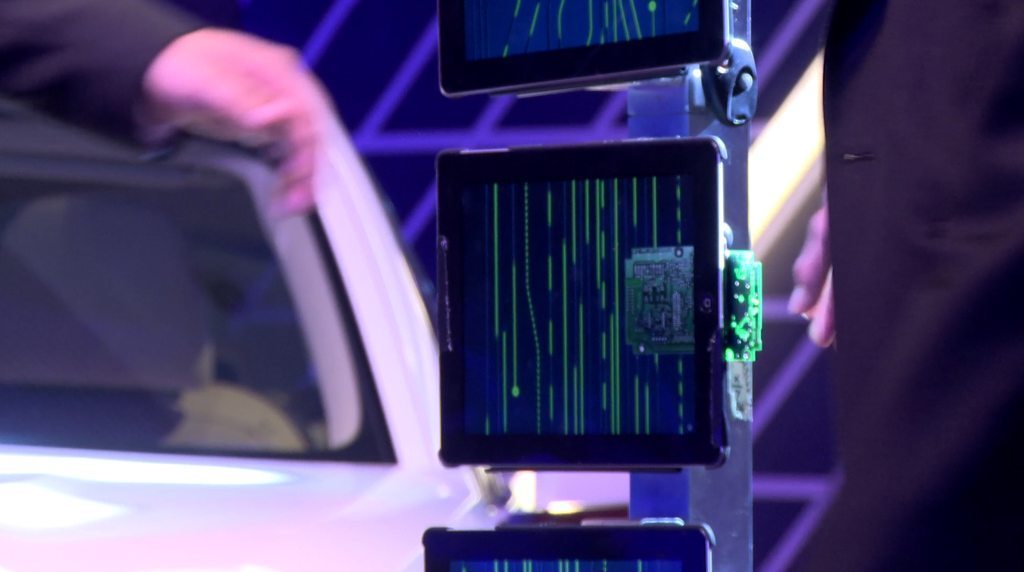 Keelan Leyser UK's Best Technology Magician
Although Keelan Leyser is born in the UK, he is know all over the Globe for his interntational act. Keelan had performed his brand of Tech magic in over 60 countries and is a favourite in India, USA and all over the UAE, in Dubai, Abu Dhabi as well as Kuwait and Oman.
Keelan Leyser has undeniably emerged as an expert in close up magic and sleight of hand. His talent is being used in various industries and he has become a star at television shows, exhibitions, corporate events and trade shows. Whether you are throwing a grand party or arranging a corporate event, Keelan Leyser promises unlimited achievements. He will make your occasion the most talked about event of the town. His shows are filled with thrilling illusions well-suited to any kind of event from small scale exhibition shows to large production TV shows.
Techno Magician Short Biog
Crowned as the Grand Prix Champion in 2007, Keelan Leyser has been performing outstanding magic since he was only four years old. His shows have been arranged in more than 55 countries now. Not only this, his more than 100 television shows and video clips of digital magic on you tube are creating a huge buzz. In 2012, his you tube clip on eye-catching magic was viewed by an incredible number of 115 million viewers worldwide. It made that clip the most watched magic clip of the year.