iPad Magician – over Zoom – Virtual Conference Magic Show
If you are organising an online event and looking for some virtual entertainment for your conference, meeting and or virtual then check out the iPad Magician's Virtual iPad Magic and Mentalism show.   Keelan has also set up a new website dedicated to his services as a Virtual Magician here.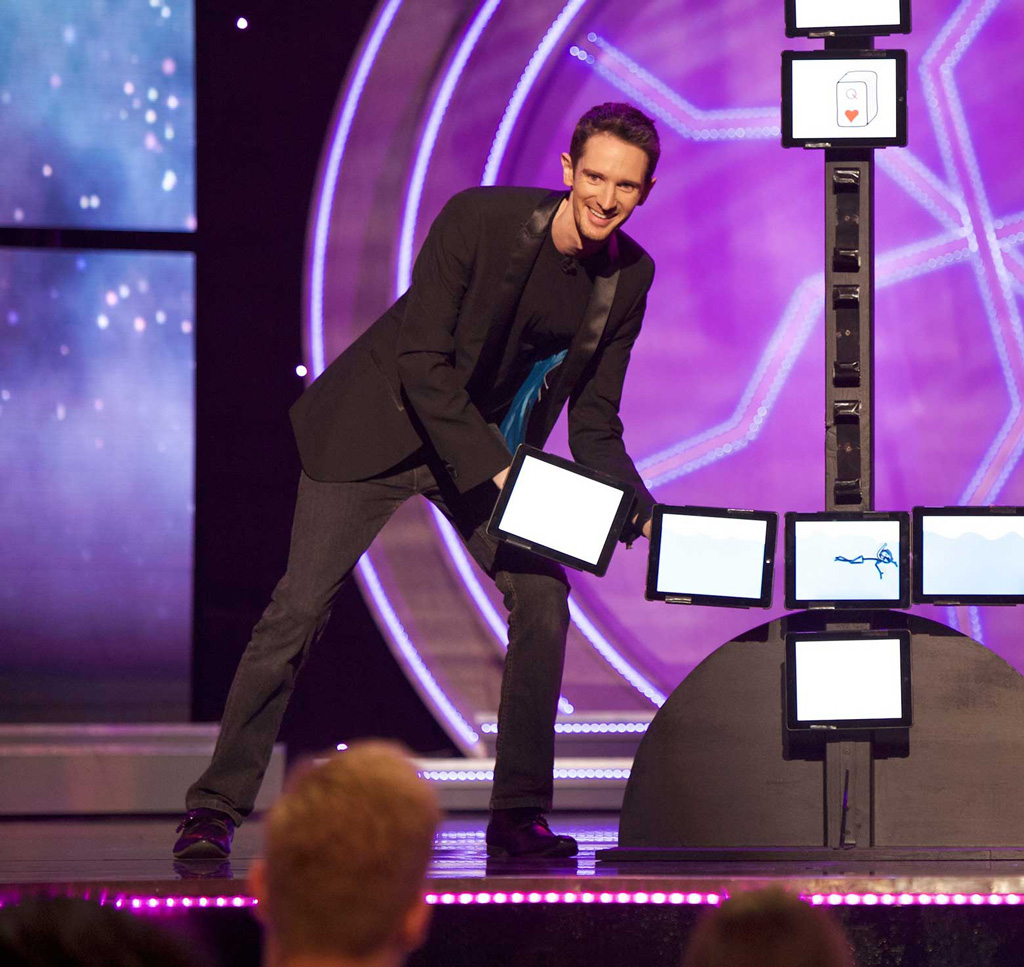 LOOKING FOR AN IPAD MAGICIAN?
Welcome to the website of the world renowned iPad Magician, here you will find all the latest news and information about top iPad Magician and Digital Magician Keelan Leyser. If you are looking for something different for your event, promotion, TV Show, viral marketing video, trade show or exhibition then look no further then Keelan's new technology based magic. Having entertained millions across the globe with his unique stage and close up acts Keelan is constantly in demand! iPad and Digital Magician Keelan Leyser is known not just for his creative magic skills but also for his special effects and knowledge of computer science and staging technology.  Keelan also now has a team of app developers and digital video special effects creators and animators, this fusion of skills has put Keelan Leyser at the forefront of this field and this is the reason why Keelan has performed in over 60 countries and appeared on over 100 major international television shows as well as being crowned the British Magic Grand Prix champion by his peers!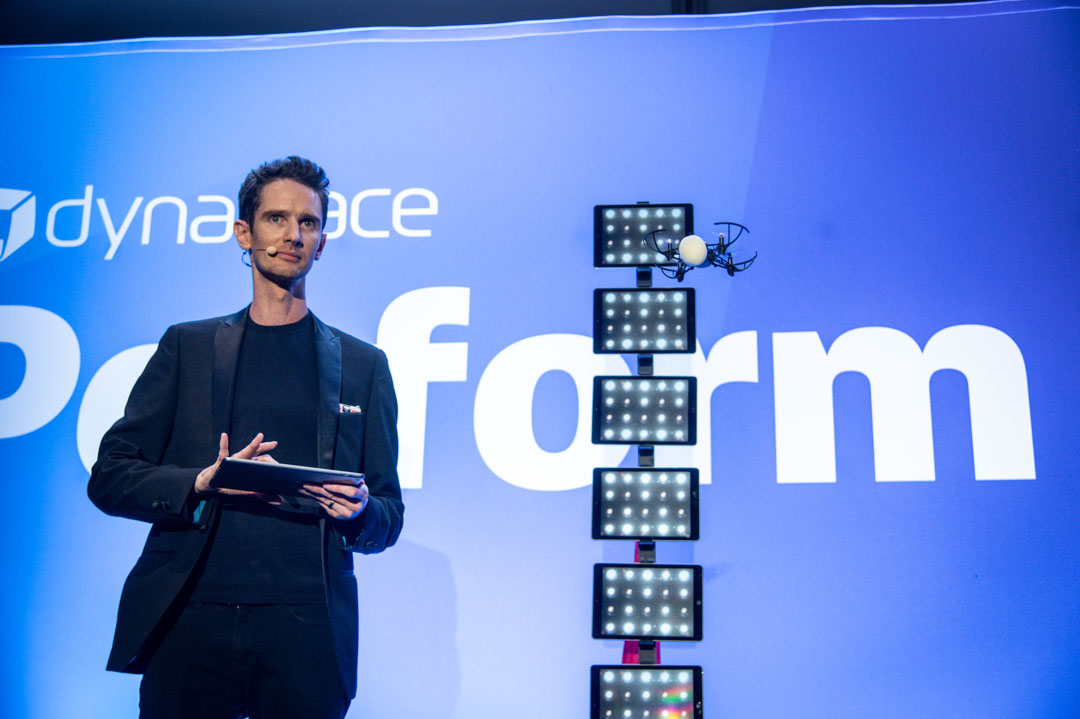 iPad Magician for Exhibitions and Trade Shows
When you are planning a trade show it should be your goal to get as many people talking about your products as possible. In order to do this you NEED to get your stand noticed first. The problem? Well; the vast majority of trade shows are huge. In a single room you will have countless other stands competing with you in a bid to gain as much attention from the delegates as possible. If you want to stand out amongst them then you need an iPad Magician.
If you are looking for an iPad Magician in London or an iPad Magician in Las Vegas then you have come to the right place.
Stage iPad Magicians and Stage Digital Magicians
If you want to deliver an important message and hold delegates attention then use Keelan Leyser's stage iPad Magicians to develop a powerful bespoke multi-ipad stage presentation just for you.  The combination of fluid delivery with slick iPad magic is the ultimate way to  generate a big crowd at an exhibition or trade show and keep them there. With this type of performance Keelan Leyser and and his colleague Matt Daniel-Baker guarantee huge crowds.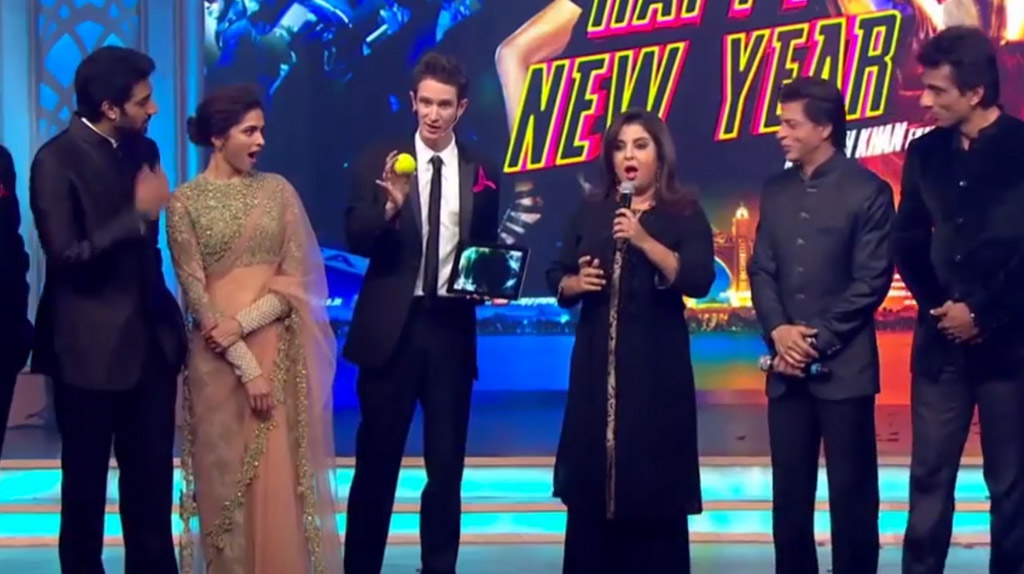 Technology Magician
Technology magic is at the heart and soul of what Keelan does.  Aside from being a developer and creator of effects using iOS, Android and Windows devices he is also pushing the boundaries of magic by being the first to implement the latest technology available, from using Augmented Reality and Virtual reality into his performances, to drones and robots using Artifical Intelligence and machine learning, you can be guaranteed Keelan is there at the forefront..  If you are holding an event where Technology or Digital Transformation is the key topic then look no further then Technology Magician Keelan Leyser.
About iPad and Digital Magician Keelan Leyser
Keelan Leyser is one of the world's top iPad and Digital Technology Magicians.  An expert in combining a fusion of the latest Technology and the creativity of magic, misdirection and sleight of hand together.  Keelan has been producing Digital Technology shows for over 10 years and has adapted this expertise in this new Digital Technology revolution creating incredible iPad Magic, Tablet Magic and Digital Technology Magic! Keelan's television credits which include shows like Masters of Illusion in Hollywood, Britain's Got Talent and Penn and Teller Fool Us ITV in the UK, 'The Best, le meilleur artiste' TV show in France, CCTV in China for 100 million people to name just a few.  iPad Magician Keelan has worked and created bespoke customised shows for Apple, Microsoft, Samsung, Acer, Vodafone, Skype, House of Fraser, Shahrukh Khan, ooredoo, Acer, Nestle, Lexus, Mercedes, Volkswagen and many many more! You can view many of the case studies and watch samples on this website.