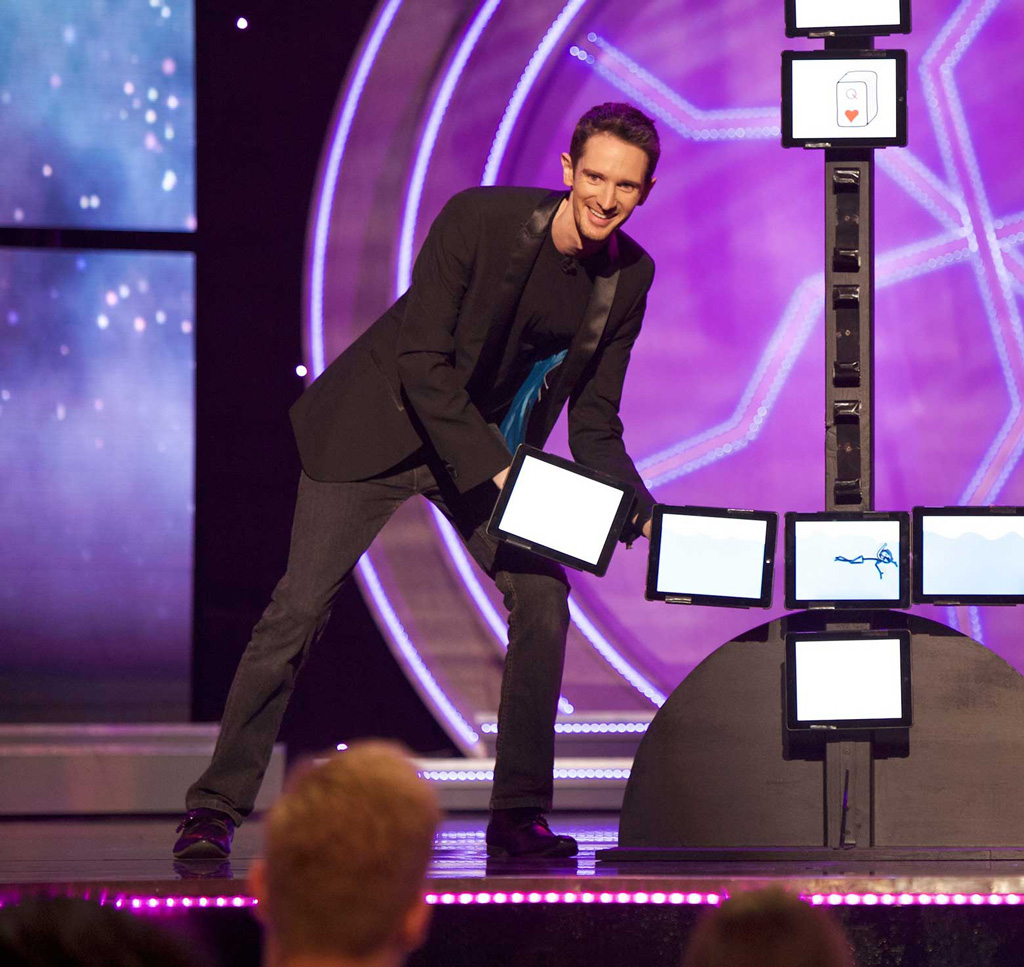 iPad Magician New York – Digital Technology Magic
If you are looking for an iPad Magician for your party in New York then you have come to the best site. Keelan is understood to be the most well known so called iPad Magician and is thought of as a leader in this field of iPad magic. Keelan's know-how within this particular genre of iPad and Technology Magic is appreciated throughout the magic community and his immense body of work, of which just a small snippet is really seen on this site, is unsurpassed. If you are seeking to absolutely astonish your colleagues with mind blowing Close Up or stage iPad Magic at your corporate event in New York then review Keelan's iPad Magic videos on this page and around this website.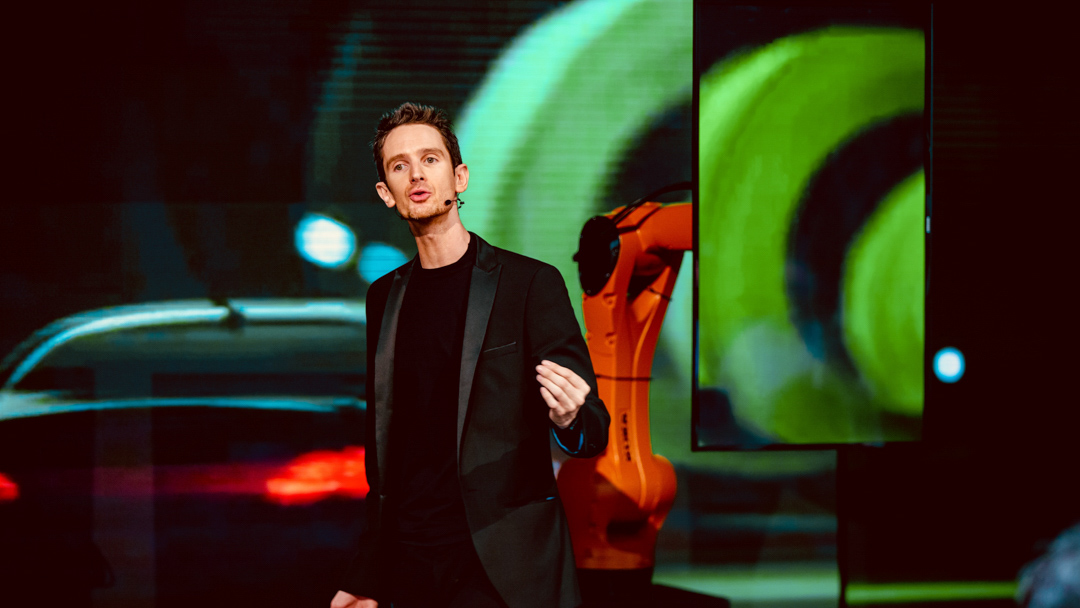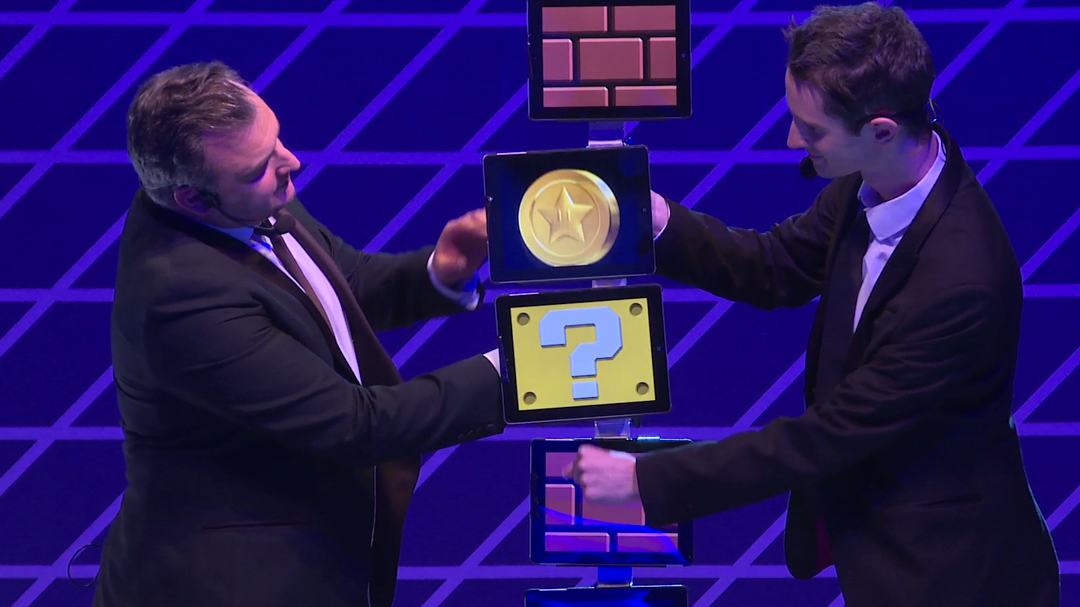 Book an iPad Magician Performance for Trade Shows in New York
If you are exhibiting at an exhibition in New York and if you have a large exhibition stand and want to captivate very large crowds, numbers like you have never witnessed before at your trade convention stand then the iPad Magician performance could possibly be for you. With his colleague Matt, Keelan creates a custom-made iPad magic presentation like no other. Keelan has developed fully custom stage iPad Magic performances for companies like BP, Takeda and BMW. Take a look at this video clip to discover why these firms come to Keelan!
Walkabout iPad Technology Magic
If you have a smaller sales space then a Walkabout iPad Magician might be more of an appealing approach for you. Strolling iPad Magic is where Keelan will carry out Tech Magic at close quarters in roaming style to a few individuals, stopping passers by to demonstrate to them some amazing digital magic and then transferring them onto your associates so they can turn these passers by into qualified leads. Keelan can build custom iPad Magic so the tricks link in with your service or item.
Take a look at the two trade conference videos on this website so you can get an idea of how this can help you at your trade conference.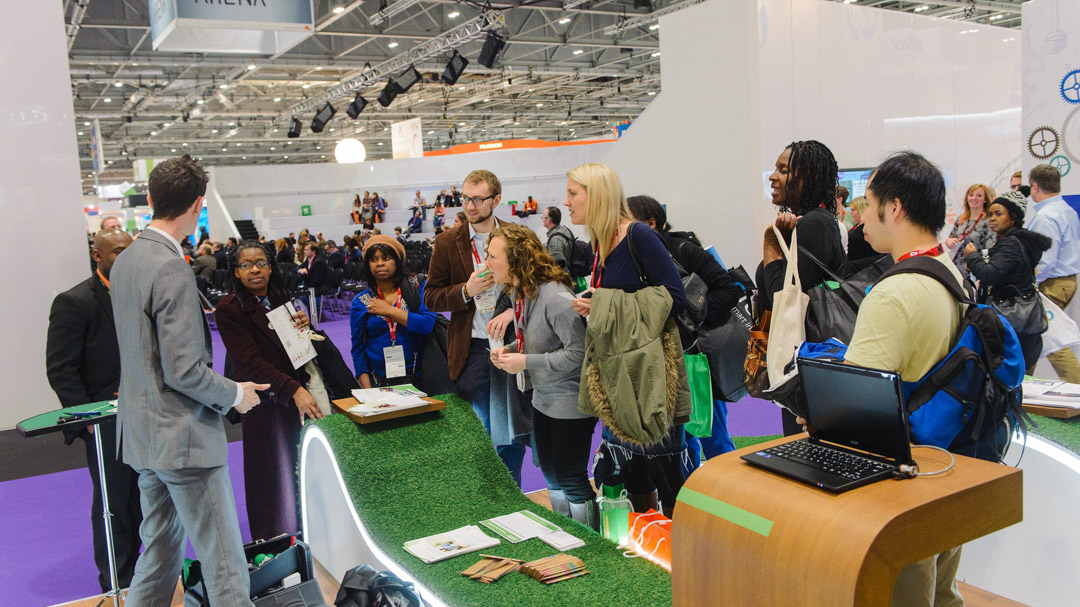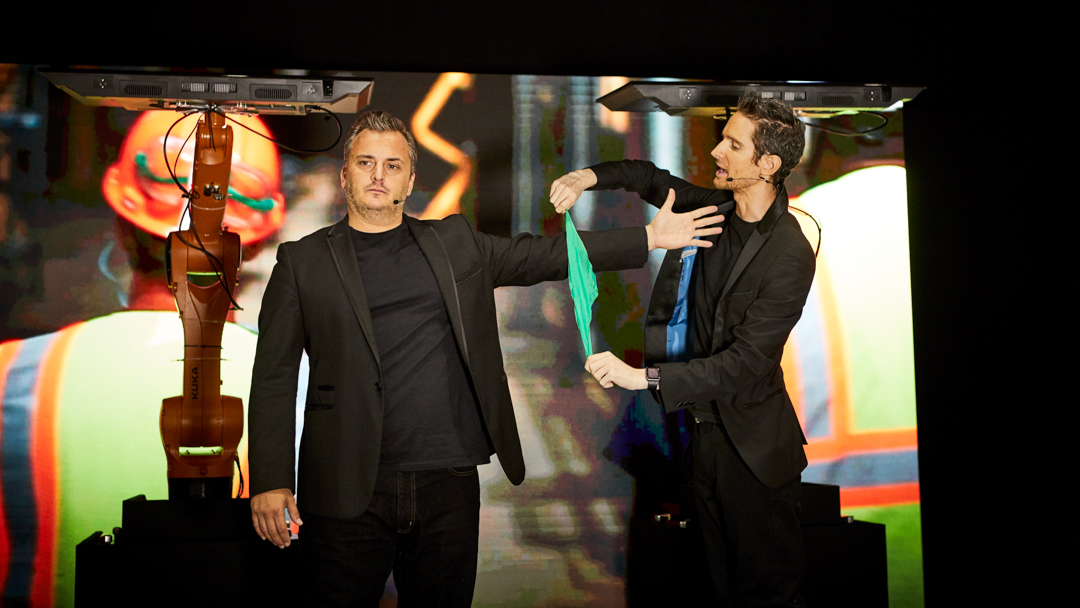 Hire the iPad Magician Stage Show for Business occasions in New York
Keelan is regularly contracted as for his iPad Magic performance for business events and conferences in New York and throughout the world. Keelan has been a popular performer for award ceremonies and corporate dinners, either as pre or after dinner entertainment. Keelan has entertained AT&T, Bank of America, Citigroup, Prudential Financial, , American Express, Deere, Progressive and Teva .
Digital Magician as a Corporate Speaker in New York
Technology Magician Keelan is also often booked as a Conference Speaker and is popular at conferences as an opener or closer to seminar sessions where the popular subject is the Digital transformation or A.I.. Keelan's show can range from 15 minutes to 45 mins depending on the requirements. Take a look at Keelan's iPad Magician Stage Showreel.