Digital Illusionists Keelan Leyser and Matt Daniel-Baker performed a 30 minute Multi iPad Magic Stage Show in Singapore as well a 25 minute Mind Reading show for the staff of Maruti Suzuki at the lovely Marina Bay Sands hotel!  The theme of the show was branded around NEXA the showroom brand of Maruti Suzuki.
iPad Magician Keelan Leyser and Technology Magician Matt Daniel-Baker wowed the crowd with their Technology themed show which included a lot of audience participation as well as taking them on a magical journey of the world of technology.  The Technology Magicians pulled objects out of iPads, hacked into spectators iPhones and ultimately left the audience with a sense of awe and amazement.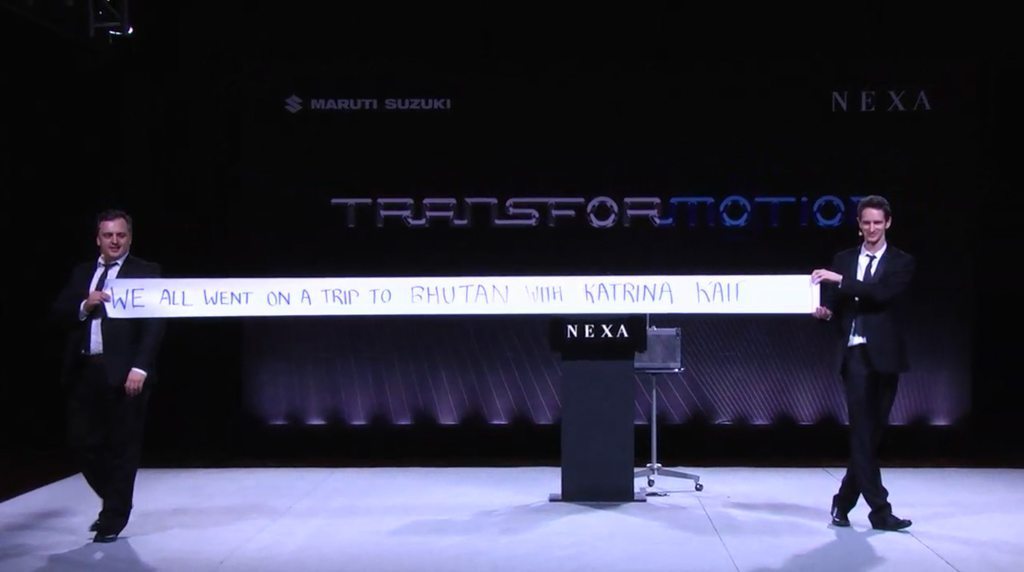 iPad and Digital Magicians Keelan Leyser and Matt Daniel-Baker have performed their iPad Magic in over 60 countries for some of the largest and well known blue chip companies in the world if you fancy booking them for your next corporate event do contact us now to find out how they can add a bit of tech magic to your event!